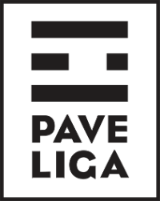 Event Info
---
Saturday, July 11, 2015
Oakwood Park | 12:00pm - 7:30pm
An Evening of Professional and Amateur Races for Non-Stop Excitement
Pro-Ranked Cyclists
Beginner Races
Special Events & Kids' Races
Food, drink and entertainment for racers, spectators, and visitors

bottle & bottega ART UNCORKED painting art party
Professional Juggler Andy Head
Magic by Wayne Braun
Moonwalk

A portion of each entry fee to be donated to Special Olympics
Proceeds raised from the event will be donated to the Advocates of the Winfield Riverwalk, a 501(c)(3) not-for-profit orginization, and used for the riverwalk design engineering and landscape plans.
The National Anthem to be performed by the Community Acapella Chamber Choir

Time
Category
Distance
Pre-Reg
Day Of
Prizes
12:00 PM
Men 60+/65+/70+/75+/80+
Women 30+/40+/50+/55+/60+/65+/70+/75+/80+
Women Cat 4 & Beginner Women Cat 5
35 Minutes
$30
$35
$150/3 places
$250/5 places
$250/5 places
12:45 PM
Juniors
30 Minutes
$20
$25
$150/3 places
1:25 PM
Beginner Men Cat 5
30 Minutes
$25
$30
Medals
2:05 PM
Men 50+ & 55+
Women Cat 1/2/3
40 Minutes
$30
$35
$350/5 places
$650/8 places
2:55 PM
Men 30+ & 40+
45 Minutes
$30
$35
$500/7 places
3:50 PM
Kids' Race
Age Groups: 4-under, 5-6, 7-8, 9-10
25 Minutes
N/A
$3
Medals
4:25 PM
Men Cat 4
40 Minutes
$30
$35
$400/5 places
5:15 PM
Local High School Little 5 Relay Race
35 Minutes
6:00 PM
Men Pro Cat 1/2
Men Cat 3
90 Minutes
$35
$40
$3800/12 places
$1000/10 places
Rules
DECENCY: Please respect residents and families when changing for your event. Riders breaking indecency laws (i.e. nudity) will be disqualified, ticketed and possibly arrested.
PARKING: Park in designated areas only. The eastern shoulder of Winfield Road is open for parking. Parking in the lot for the basketball courts will get your car ticketed and towed. Parking in the neighborhood outside of the course is allowed, as long as you follow all parking restrictions on signs. If a resident tells you to move, please move, as we don't want to upset the residents.
No refunds
Promoter or officials can make course changes without prior notification.
Races can be shortened by the promoter or officials.