Racing for a Cause!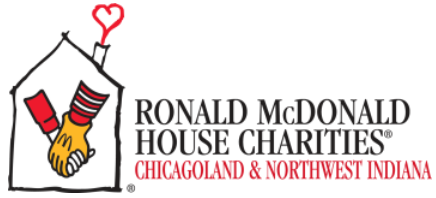 Proud to be a fund raiser for families at Ronald McDonald House® near Central DuPage Hospital
Over $10,000 In Prizes!
Athlete By Design's Annual Neighborhood Road-Cycling Race Event
---
Saturday, July 9, 2016
---
Over $10,000 In Prizes!
Event Info
---
Saturday, July 9, 2016
FREE TO PUBLIC
10am - 12pm: take a leisurely ride around Winfield starting at the Ronald McDonald House
12pm - 8pm: Oakwood Park
A day of Professional and Amateur Races for Non-Stop Excitement
Pro-Ranked Cyclists
Beginner &amp Kids Races
Activities for all ages
Food, drink and entertainment for racers, spectators, and visitors
Proceeds to be donated to Ronald McDonald House® near Central DuPage Hospital
PARKING: Free parking and shuttle provided - park in hospital employee parking, just south of Ronald McDonald House on Winfield Road.

Time
Category
Distance
Pre-Reg
Day Of
Prizes
12:00 PM
Men 60+/65+/70+/75+/80+
Women 30+/40+/50+/55+/60+/65+/70+/75+/80+
Women Cat 4 & Beginner Women Cat 5
35 Minutes
$35
$40
$150/3 places
$250/5 places
$250/5 places
12:45 PM
Juniors
30 Minutes
$25
$30
$150/3 places
1:25 PM
Beginner Men Cat 5
30 Minutes
$30
$35
Medals
2:05 PM
Men 50+ & 55+
40 Minutes
$35
$40
$350/5 places
2:55 PM
Men 30+ & 40+
45 Minutes
$35
$40
$500/7 places
3:50 PM
Kids' Race (Age Groups: 4-under, 5-6, 7-8, 9-10)
Local High School Little 5 Relay Race
40 Minutes
N/A
N/A
N/A
N/A
Medals
$100/Team & $500 to Winner
4:40 PM
Women's Open
P/B Chicago Women's Elite Cycling
40 Minutes
$35
$40
$2055/10 places
5:30 PM
Men Cat 4
40 Minutes
$35
$40
$400/5 places
6:20 PM
Men Pro Cat 1/2
Men Cat 3
80 Minutes
$40
$35
$45
$40
$3800/12 places
$1000/10 places
Rules
DECENCY: Please respect residents and families when changing for your event. Riders breaking indecency laws (i.e. nudity) will be disqualified, ticketed and possibly arrested.
PARKING: Park in designated areas only. The eastern shoulder of Winfield Road is open for parking. Parking in the lot for the basketball courts will get your car ticketed and towed. Parking in the neighborhood outside of the course is allowed, as long as you follow all parking restrictions on signs. If a resident tells you to move, please move, as we don't want to upset the residents.
No refunds
Promoter or officials can make course changes without prior notification.
Races can be shortened by the promoter or officials.
Not 2 Bad World Premier
6:30 PM at the Park Pavilion
---
Not2Bad Film Announcement from Anthill Films.
Coming Summer 2016. Starring: Brandon Semenuk, Brett Rheeder, Cam McCaul, Ryan Howard, Casey Brown & Andrew Shandro with Rachel, Gee & Dan Atherton.

Presented by Trek in association with Shimano, Bontrager, Sony and Clif Bar with additional support from Pinkbike, Bike Mag and Good Fortune Collective.
Location
---
Oakwood Park
Winfield, IL 60190
P: (630) 690-9749